News
on September 11, 2017 by cfinley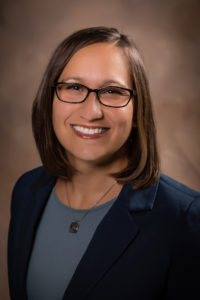 The Willard Companies today announced that Gretchen Hager Tipps has joined the company as the new Director of Marketing.
Prior to joining The Willard Companies, Gretchen spent 17 years in journalism, spearheading the design and content organization of a daily newspaper section and several special publications that augmented the paper's promotional efforts and readership. Her role included collaborating with other departments to design an inviting, engaging product, incorporating the ideas and goals of multiple colleagues. She looks forward to promoting the many businesses associated with The Willard Companies.
"We are excited to have Gretchen on our team and anticipate using her creative expertise to implement innovative marketing ideas," said Ronald L. Willard II, vice president of The Willard Companies.
A native of southern Virginia, Gretchen spent many childhood weekends and summers with family at Smith Mountain Lake. She graduated from Fieldale-Collinsville High School and earned B.A. degrees in English and French from Ferrum College. She, her husband and their two children reside on a small farm in Chamblissburg, VA, with horses, goats, chickens, dogs and cats.
on December 29, 2015 by cfinley
Don't be offended if an agent suggests that you paint before placing your Smith Mountain Lake home on the market. They understand "color psychology." Since people's reaction to color is immediate, it can have a tremendous influence on their daily choices.
You can make your Smith Mountain Lake home stand out from the competition, sell more quickly and at a higher price if you use color effectively. Blues will feel cool, reds and oranges feel warm. Deeper shades of color imply intimacy and serenity.
Lighter exterior colors are favored because they can make the property seem larger. For older homes, you may want to consider historical accuracy, as this could be a big selling point as well.
For the interior, consider the purpose of each room. Kitchen and dining areas painted in "food colors" such as coffee browns, celery greens and scrambled-egg yellows will make the rooms feel more natural. Hallways are a great place to bring in the exterior colors for overall harmony. Master bedrooms in medium shades of green or blue for warm selling seasons, and rouge red for cooler weather. Other bedrooms can be painted in creamy tones of green, blue, or a pale shell pink. Shades of blue, green or lavender can form a relaxing atmosphere in the bathroom.
When thinking about color, common sense helps. You should match other things in your home and keep a comfortable environment as well.
on December 18, 2015 by cfinley
You've just inherited an old house in a distant location and want to put it on the market. You don't have the time, resources or energy to make it perfect and just want a quick sale.
Or maybe you had renters who did substantial damage and you don't have the money to make necessary renovations.
Just because it needs work doesn't mean you can't sell it. Many buyers today are looking for deals and may see potential in your home.
So what to do? Here are a few tips when on the market:
Leave brochures for new cabinets in the kitchen, color palette around the bedrooms.
Create computerized images of what updates might look like.
Secure bids from licensed contractors on necessary fixes and provide them to potential buyers. People may mentally overestimate the cost of a new roof, shower stall, drywall repair or fresh paint. Providing sample estimates will bring the home into clearer perspective.
Work with your real estate agent to make the home as presentable as possible for the least amount of money.
Nothing is going to attract people more than a lowered price. You will need to discount to gain an advantage over comparables in better condition.
A down-and-out house doesn't mean you're stuck. With small repairs, research and practical pricing, you can turn that "Ugly Betty" into a sale.
on December 15, 2015 by cfinley
Those looking for a Smith Mountain Lake home should check their credit score before things get too serious. There's nothing worse than learning that your credit report contains a late payment that can prevent you from buying Smith Mountain Lake a property.
The higher your credit score, the better. A score of at least 620 will give you a good chance to secure a home loan; 720 should qualify in most cases.
However, a lower score doesn't mean you can't finance a home. Credit repair begins with your credit report. You can request a free copy of your credit report annually from the Federal Trade Commission at AnnualCreditReport.com. Check it for errors.
There are steps to fix negative marks:
If you've missed a payment: Call the creditor and ask to erase the negative listing. A well-documented letter can also help. There is no guarantee that a creditor will do this, but if you've been a good customer through the years, this method has proven to be successful.
If you have defaulted on a student loan: You can enter into a "rehab program," which will get your account back on track after 12 months. It may not be the quick fix you need when buying a home, but the sooner the better.
For disputing a negative mark that was not your fault: Try disputing the account with the credit bureaus as "not mine."
One way to boost your credit score is to have an older family member with a sound credit rating add you as an authorized user on a credit card. This can help increase your score. You don't even need the card in your possession. With loans requiring higher credit scores, it's never too early to start fixing credit challenges.
on December 9, 2015 by cfinley
This is even more true when it comes to selling your Smith Mountain Lake home. And let's face it, you want those words to end with a definitive "sold."
Smith Mountain Lake homes garner more traffic and buyer interest when presented effectively—which means they sell faster. That's why it is essential that you showcase your home through images in the best way possible.
According to the National Association of REALTORS,® nearly 90% of all homebuyers begin shopping for homes online. They click through photos and send a list of those of interest to their real estate agent. In fact, homes with few or no photos are often skipped simply for that reason, even if the home's description matches a buyer's ideal listing.
Many agents believe that apart from staging, no other marketing investment is as important as professional photography in marketing a property. So to generate more buyer interest, there has been a dramatic increase in the use of professional real estate photographers. As much as we like to think we take great photos, a professional has an eye for seeing the best composition and lighting, plus better equipment to make the photos bright, clear and sharp.
on December 8, 2015 by cfinley
The laundry room is one of the most forgotten areas to get in shape. Machines are often dusty, detergent dripping down the sides and lint and old socks on the floor. Yet it doesn't take much to make a real difference:
Add energy-efficient appliances: The U.S. Department of Energy claims that machines with the ENERGY STAR label can decrease water costs by up to 50%. There are machines that adjust water temperature and amount for each load to prevent excess and waste.
Add a touch of pizazz: Consider designer colors, pedestals or sleek designs that can make a bold statement.
Choose the best type appliance for you: Top loaders require enough water to cover all the clothes in its drum. Front loaders can reduce that by two-thirds—less water for larger loads. While they look great, they can be more expensive and can develop mold because they don't empty as efficiently.
Don't forget the dryer: Moisture sensors recognize when laundry is dry more quickly than traditional machines and shut down sooner. This saves energy, cash and wear-and-tear on clothing.
Consider steam: The use of steam washers and dryers for greater energy and water efficiency is also a growing trend. They offer enhanced clothing-care options such as short, steam-only cycles that help to reduce wrinkles and remove odors without using water and detergent.
Laundry rooms used to be relegated to the basement. Today, people are finding space in more convenient areas of the house—like the kitchen, upstairs or near bedrooms. Experts agree that a laundry nook will raise the value of a home, making it more convenient as hauling baskets of clothing up and down flights of stairs become a thing of the past.
on December 1, 2015 by cfinley
You found the perfect Smith Mountain Lake house, made an offer, negotiated the price, had an inspection and ensured your mortgage. The only thing left is your final walk-through.
Walk-throughs are normally scheduled the day of, or day before the settlement, as the seller should be completely moved out. The object is to ensure that the house stands in the same condition as when you agreed to buy it.
This is not the time to nitpick about nail holes or carpet imperfections. Unless you've negotiated allowances for such issues, you'll have to address them later after you've settled.
What could impact the transaction is property or fixtures that the seller agreed to leave behind are missing (e.g., a washing machine, pool table, garage cabinets, etc.) or if the seller leaves things that were supposed to be removed (e.g., paint cans, furniture, etc.).
With your Berkshire Hathaway HomeServices Smith Mountain Lake agent at your side, be sure that obligatory repairs flagged during the home inspection are completed to code and satisfaction. If the seller agreed to replace an aging water heater but didn't do it, this must be accounted for during settlement.
You may be eager to leave the house and get to the settlement, but don't rush through the walk-through. Run the appliances through a full cycle to make sure they work. Turn on all faucets and showers as well.
Some contracts will specify that the buyer complete a walk-through a week or two prior to settlement followed by a quick meeting prior to settlement to check off any items previously noted. Again, any items or tasks that aren't complete must be justified at the time of settlement.
Though issues may arise, the majority of walk-throughs go without a hitch as both parties are eager to complete the deal and willing to negotiate any final hurdles.
on November 28, 2015 by cfinley
Smith Mountain Lake home sellers spend so much time preparing their interior for the sale that they can easily overlook the outside. Great curb appeal invites prospective buyers to view the rest of the property. In fact, it can increase the value of a property by as much as 15-20%.
Start with the basics: A well-manicured lawn is a magnet for Smith Mountain Lake home buyers. Overgrown trees or large bushes hiding the house are a definite no-no. Don't forget to rake leaves, wash windows and skylights, clean gutters and trim shrubs.
Don't overlook the details: Consider adding flowers or sprucing things up with decorative grasses or Japanese maples. Accent trees with rocks or boulders to make a bold statement. Or how about adding a modest fountain to the yard or garden? Add low voltage lighting to highlight the yard, trees and the home's exterior.
Sometimes it's the little, inexpensive things that can make a real difference. Do something as simple as adding a new mailbox, address numbers on your home, a new welcome mat and some potted plants by the front door.
Remember, first impressions are often the most important.
on November 25, 2015 by cfinley
Lenders dissect the entire credit history of a potential client with strict attention to income, credit, collateral and assets. Of the four, assets are perhaps the least discussed, yet may be the most important in securing credit and buying a home.
Assets include the amount of money needed for the down payment plus closing costs, pre-paid costs (e.g., insurance and taxes, escrow fees and funds that would be available in case of an emergency).
Assets could be considered a reflection of a one's fiscal strength. Savings and budgeting could be a significant factor in assessing paying habits.
What are assets? Common considerations for a loan include stocks, bonds, mutual funds, 401Ks, retirement accounts, life insurance, cars, boats, antiques, jewelry and other real estate.
The source and timing of assets is also critical as restrictions have tightened. When borrowers are paying off credit cards to get their ratios in line, lenders want to know where the money came from. If it can't be determined when a direct deposit is made from your employer or a transfer from one account to the next, a letter of explanation and a showing of proof of where it came from is likely to be required. It may not be advisable to make cash deposits or take any monies from someone personally unless it is a gift from a relative.
Large and recent savings deposits raise underwriter concerns as they can indicate loans that have yet to appear on borrowers' credit reports. Borrowing from relatives to boost savings and credit worthiness also doesn't help. If funds aren't reflected on income statements and tax returns, they can't be used to qualify for mortgages.
Make sure your assets are in order with proper documentation. Your preparation can speed you on the road to homeownership.
on November 21, 2015 by cfinley
Single-family homes are responsible for more than 20% of the country's greenhouse gas emissions. A green home can help reduce the causes of climate change and more homebuyers are looking to purchase homes with eco-friendly features. Consumers want homes that are sensitive to the environment.
Solar panels aren't for everyone. A home must be in an area with sufficient sunshine and be in an appropriate location. They typically require an up-front investment but because they are clearly visible from the street, they are likely to command a price premium.
There are more inexpensive ways to make a home green. Energy-efficient appliances can reduce utility bills. Tankless water heaters mean less time and waste. Replacing old furnaces can lower your heating bill. Consider replacing windows and doors and finding ways to insulate the home.
Producing 12 months of past electricity bills can signal to potential buyers that the home has an added bonus.
A potential buyer may notice a swimming pool or great kitchen, but the home's energy efficiency and "greenness" is harder to see. Therefore, a homeowner should make their home's green features well known.