Green Building
For more than 30 years, The Willard Companies have pioneered and exemplified excellence in the construction, planning and development of premier golf and country club communities at Smith Mountain Lake, Virginia and throughout Franklin and Bedford Counties as well as the Hardy area. In addition, at The Willard Companies we're proud to do our part to combat climate change and preserve the environment for future generations. By providing and implementing our sustainable design initiatives, we have earned both the Earth Craft and Energy Star certifications.
Grande Villas at The Water's Edge and Hammock Pointe at The Farm, two new Willard residential green building and construction projects, have been designed and certified in accordance with the Earth Craft House and Energy Star programs. These homes are low-impact developments designed to create a healthy, tranquil indoor setting and also to help reduce utility bills as well as protect the environment/ecosphere.
About Earth Craft
EarthCraft promotes diligent air sealing and places the utmost emphasis on the importance of energy efficiency. Air sealing of the building envelope and its mechanical systems, while still allowing for fresh air intake, provides a tighter building envelope at little additional cost. There is less communication of air and sound between units and better indoor air quality through the use of managed fresh-air intakes. Thus, projects are more energy efficient and eco-friendly, less costly to occupy, and more durable overall. Resource efficient, sustainable design materials such as concrete with fly ash, cellulose insulation, and carpet pad and carpet containing recycled materials defer wastes from accumulating in landfills.
With window and insulation levels that exceed code, water conservation measures, and the use of ENERGY STAR appliances, utility bills remain low after move in for residents.
Energy Star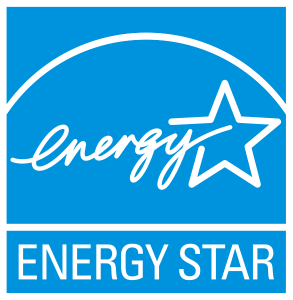 ENERGY STAR is a joint program of the U.S. Environmental Protection Agency
(EPA) and the U.S. Department of Energy helping us all save money and protect the environment through energy efficient, green products and practices. Results are already adding up. Americans, with the help of ENERGY STAR, saved enough energy in 2010 alone to avoid greenhouse gas emissions equivalent to those from 33 million cars — all while saving nearly $18 billion on their utility bills. For the Home, Energy efficient choices can save families about a third on their energy bill with similar savings of greenhouse gas emissions without sacrificing features, style or comfort. ENERGY STAR helps you make the energy efficient choice.
If looking for new household products, look for ones that have earned the ENERGY STAR. They meet strict energy efficiency guidelines set by the EPA and US Department of Energy.
If looking for a new home, look for one that has earned the ENERGY STAR.
If looking to make larger improvements to your home, EPA offers tools
and resources to help you plan and undertake projects to reduce your energy bills and improve home comfort.